There are many wildflowers that bloom across Texas in the spring. They blanket fields in splendid colors and sometimes they even show up early if the winter weather is warmer (like it was this year!). These are 10 wildflowers you may be able to spot in the Bryan / College Station area.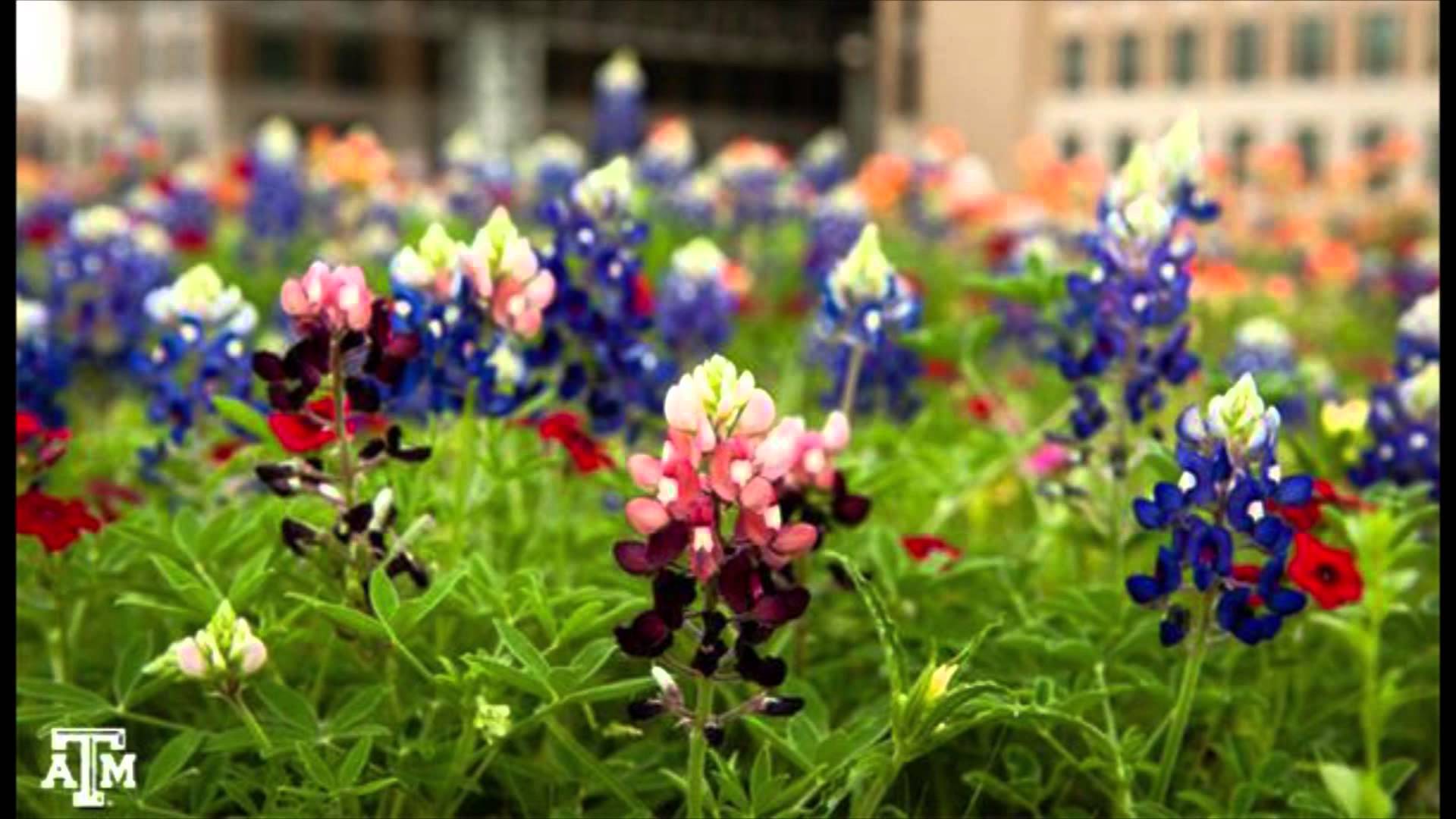 Bluebonnets – The striking blue and white state flower covers fields and the sides of highways every spring. Texas bluebonnets bloom annually in early spring. Aggies have even cultivated their own maroon version of bluebonnets that you can purchase!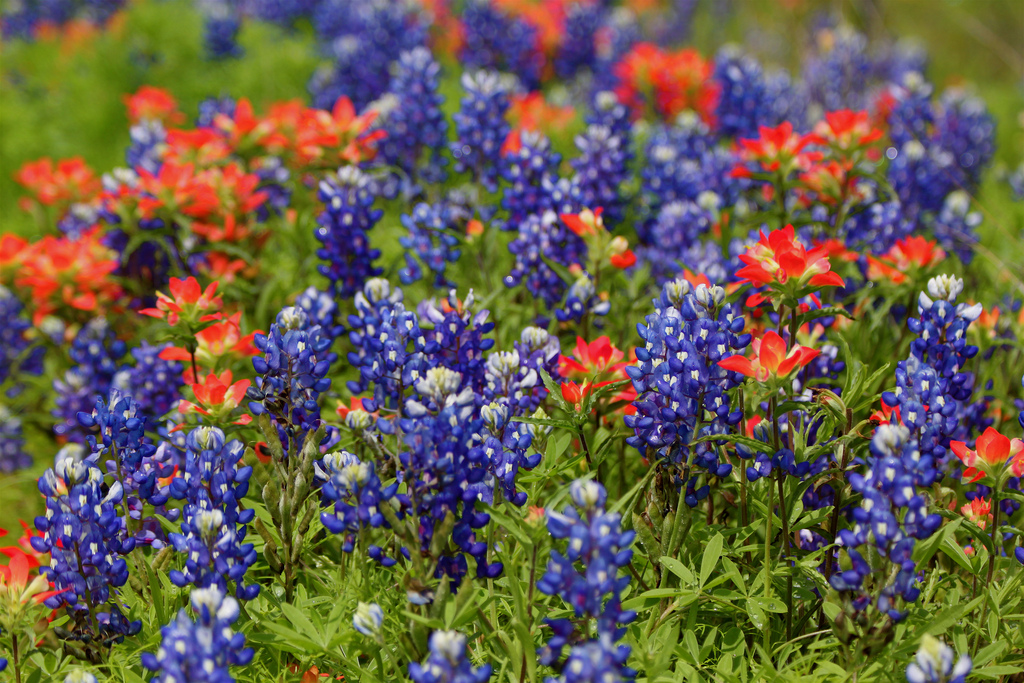 Indian Paintbrushes – Indian paintbrushes often intermingle with bluebonnets and crop up at the same time of year. They range from pale cream and orange to bright, fiery red-orange.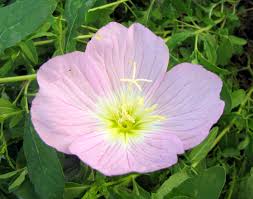 Pink Evening Primroses/Buttercups – These pale pink buttercups usually start appearing in March or April and linger until early summer. They contain lots of dusty pollen, and are known to do well even if weather conditions are dry.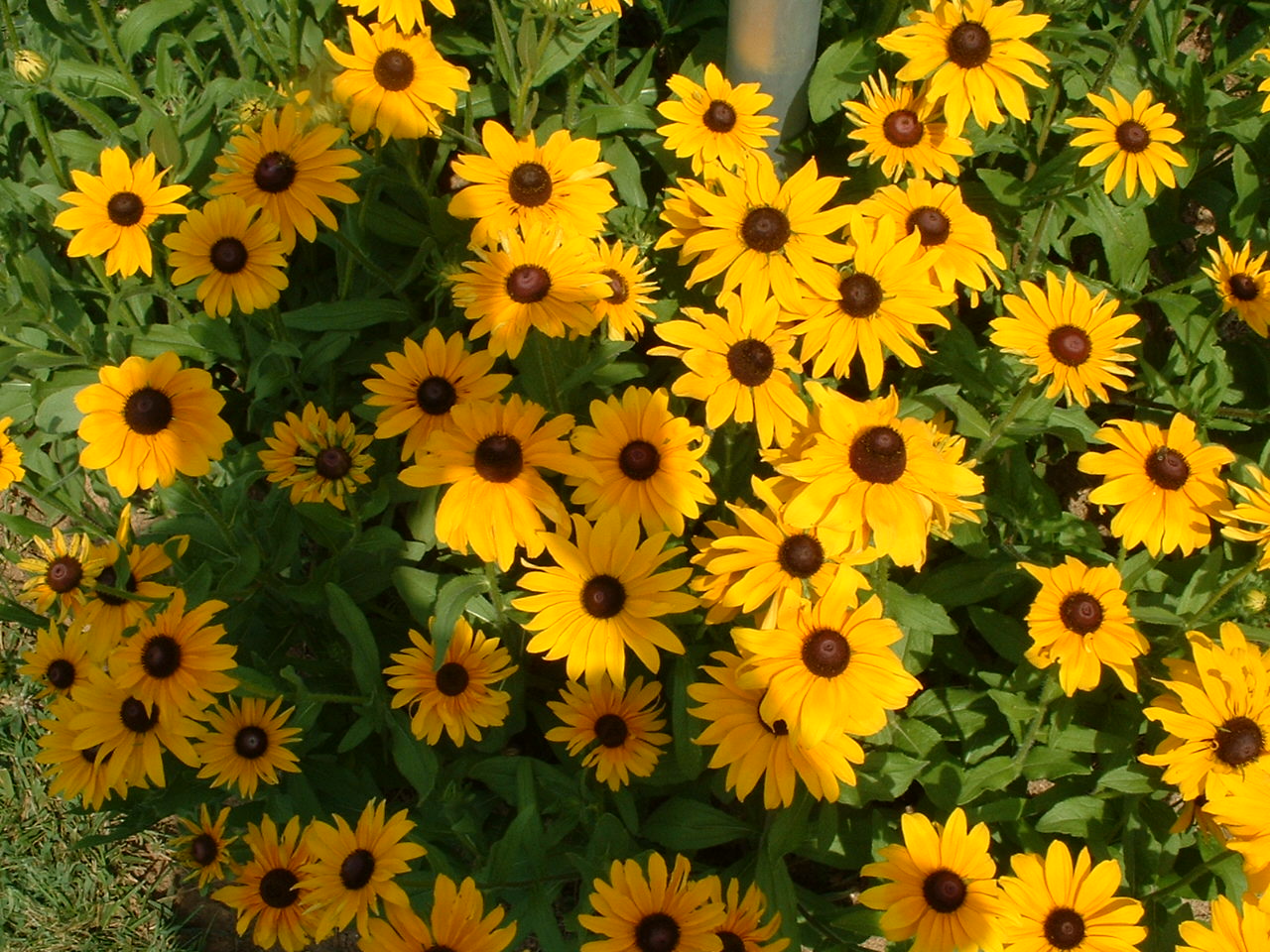 Brown-Eyed Susans – Also known as Black-Eyed Susans, these sunny yellow wildflowers can be seen as early as March and they last through the end of summer. Their centers vary from brown to black, hence their names.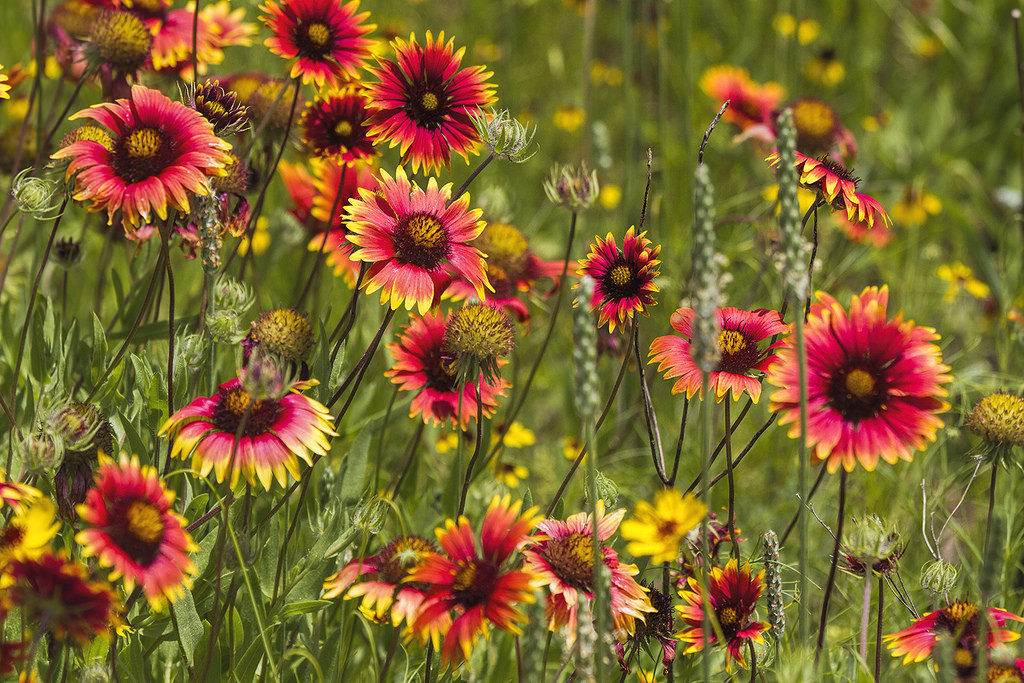 Firewheels/Indian Blankets – Whether you refer to these beautiful wildflowers as firewheels or Indian blankets, the names are both visually fitting. These flame colored flowers are stunning, especially when there are abundant. If you pick on and spin it between your fingers it further brings the 'firewheel' name to life.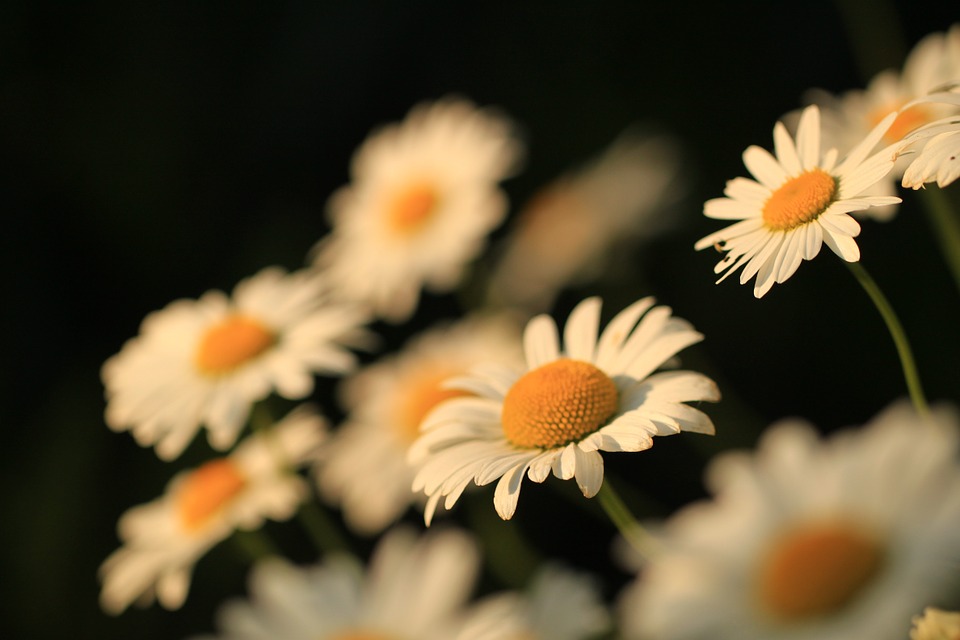 Blackfoot Daisy – Blackfoot daisies are small white petaled flowers that do not grow far from the ground. They have bright yellow centers, and crop up year-round, except in winter.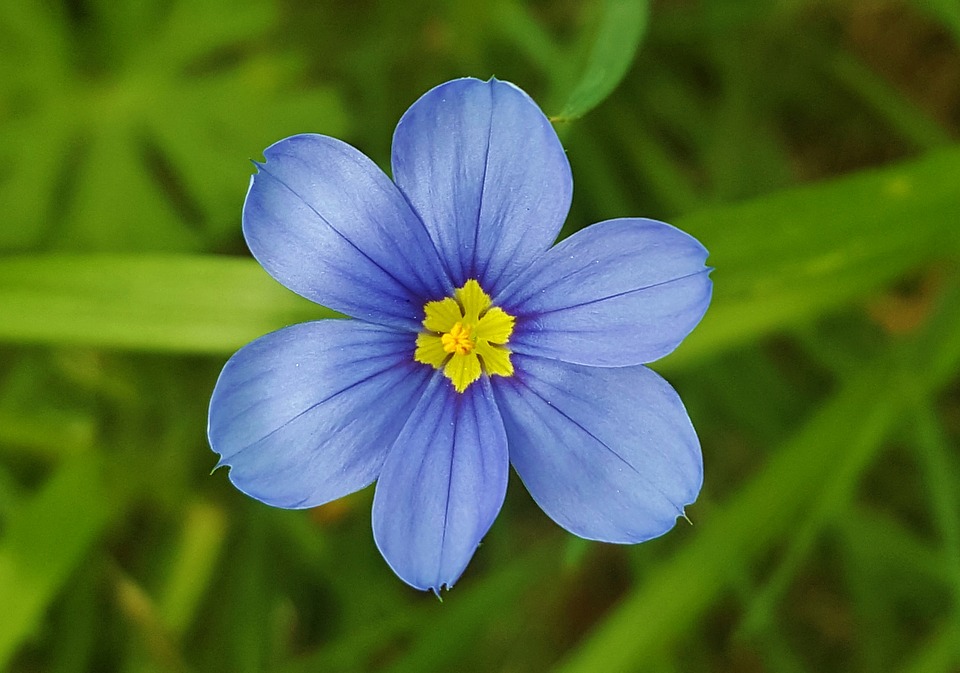 Blue-Eyed Grass – Blue-Eyed Grass is not a grass at all; it's part of the Iris family and its leaves look like tall grass blades. These small wildflowers' hues range from blue and purple. This six-petal wildflower variety only blooms in the spring.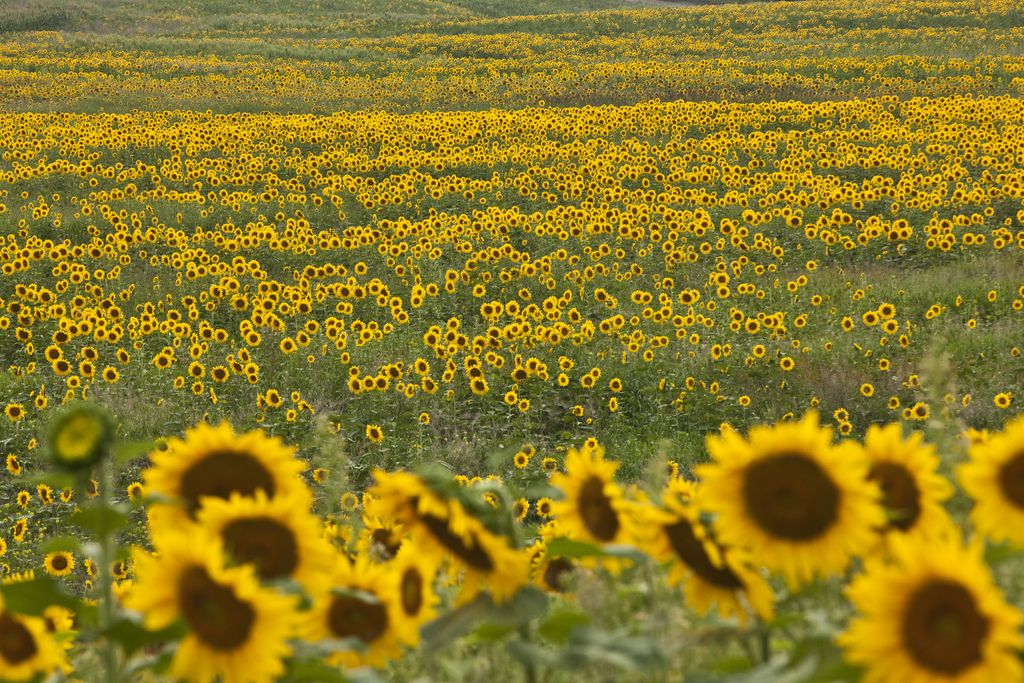 Common Sunflowers – There are many types of sunflowers throughout Texas. You can find them growing tall almost anywhere there is a grassy area from springtime 'til the start of winter. The big, bright flowers stand tall to the saying, "Everything's bigger in Texas"!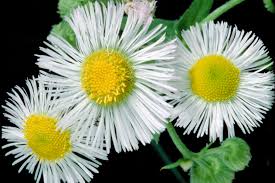 Fleabane Daisies – These little daisies have interesting white thread-like petals. They grow in clusters and can be found in prairies, woodlands and roadsides in the spring and summer months.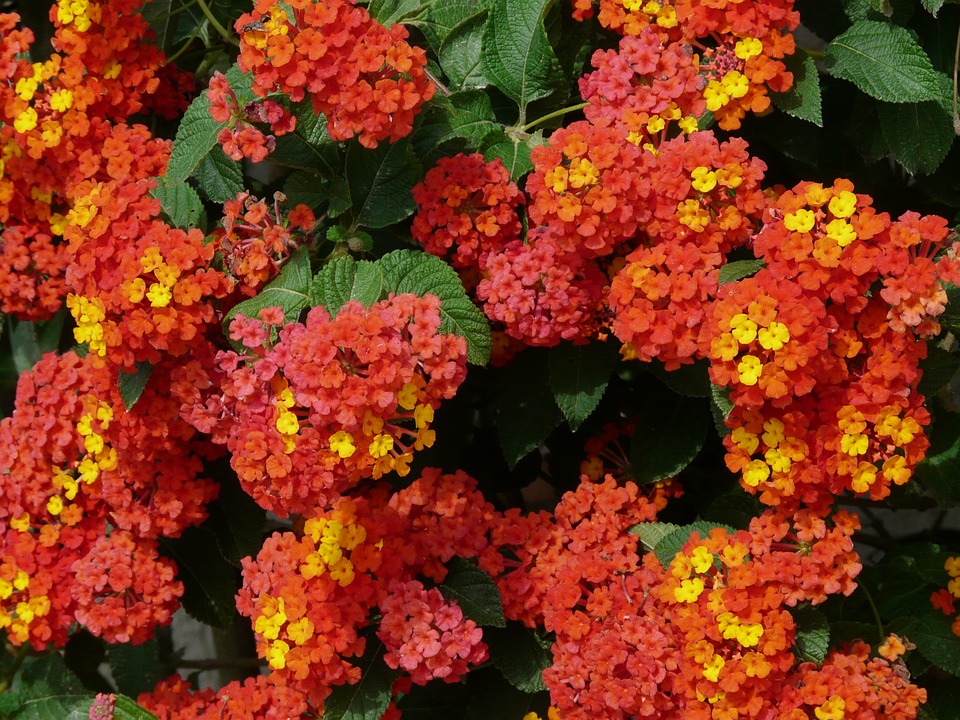 Texas Lantanas – Lantanas can be purchased at plant nurseries in a variety of colors, but as wildflowers in Texas, they are found in fiery colors: red, orange and yellow. They appear as round clusters of tiny flowers and can be found in brush areas or woodlands from mid-spring to mid-summer.
What are your favorite Texas wildflowers? Do you pull over on the side of the road for Texas family photos in the wildflower fields?
(Visited 161 times, 1 visits today)