Communities
From the Blog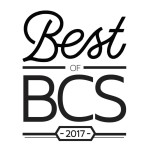 We are so excited and proud to announce that our very own Cherry Ruffino was awarded Best REALTOR of 2017 by Maroon Weekly's Annual Best of BCS Awards!
Testimonials
My wife recently accepted a position at Texas A&M. So I began searching for homes in College Station to buy. Living in CA, I prepared myself as I was sure the process of buying a home out of state was going to be problematic and stressful. I began my search on Realtor.com, and requested information on several homes from several different real estate agents. All of my requests were answered by an automatic reply from the agents. However, only one agent took the time to personally reply to my requ…
Dwayne Cordray, P.E.
Civil Engineer
Department of Defence