Communities
From the Blog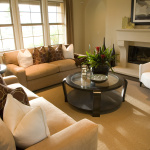 Homeowners in the process of selling, might not stage their home because they are under the impression that it's pricey, but it doesn't have to be! Here are some of our tips to staging homes– inside and outside. Think of photos in home magazines or of model homes; they're uncluttered, organized, attractive and clean. This […]
Testimonials
Cherry and her team were great helping my wife and me find our first home. They were very knowledgeable about the area, communicated promptly regardless of time of day (we got replies as early as 5am and as late as midnight), and worked diligently to find us a home. It took us about 4 months to find a house due to being outbid multiple times, but they made it their mission to find us the right home.
Cherry did a wonderful job in helping us find a house. She was responsive and able to customize houses she picked based on what we were looking for. She worked very hard to accommodate our quick time frame, and, ultimately, we got exactly what we were looking for. Finally, when it came time to make some updates to the house we bought she was SO helpful in connecting up with amazing contractors to get the jobs done that we want. Cherry did an outstanding job.
The Cherry Ruffino group was very helpful when I bought my house. They answered all my questions and met all my expect ions. I highly recommend them.i noticed their office years ago and decided then I would use their services. The showed me two houses and were very good at writing and presenting my offers and followed through till signing. Even after signing they were available to advise me about contractors.
Katie Ruffino is an exceptional individual. We were so impressed with her ability to see situations in prospective homes that we would never have noticed. Case in point, as we looked at one particular house, we had an initial favorable impression but Katie noticed that the refrigerator was mis-placed for the floorplan, leading to an on-going irritating situation had we bought that home. Katie utilitzed her acute observational skills throughout our search and we ended up finding the home of our d…
My wife recently accepted a position at Texas A&M. So I began searching for homes in College Station to buy. Living in CA, I prepared myself as I was sure the process of buying a home out of state was going to be problematic and stressful. I began my search on Realtor.com, and requested information on several homes from several different real estate agents. All of my requests were answered by an automatic reply from the agents. However, only one agent took the time to personally reply to my requ…
Dwayne Cordray, P.E.
Civil Engineer
Department of Defence
After dealing with and leaving two other real estate agents who were less than impressive, my husband and I bought our first house through Joey and the rest of the Ruffino team and we more than made them work hard. My husband was deployed through the whole process from house hunting to closing and they were more than accommodating. Joey walked through houses with us multiple times, on weekends and weekdays, and at varied times during the day (including after normal business hours) so I could vie…