What is Hygge you ask? According to HyggeHouse.com, "Hygge (pronounced hue-guh, not hoo-gah) is a Danish word used when acknowledging a feeling or moment, whether alone or with friends, at home or out, ordinary or extraordinary as cozy, charming or special."
It's being dubbed as the new Feng Shui for living spaces, and we are loving the comfy, cozy idea. Naturally, everyone will have different thoughts on what is considered "cozy, charming or special", but these are our favorite ways to incorporate hygge into your home!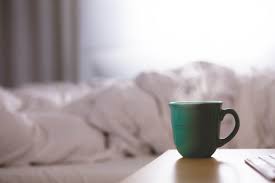 Glowing Lights
For an ultimate cozy effect, avoid any harsh lighting. Aim for natural light. Open up those blinds and turn off the overheard light! Other ideal options are warm-toned lightbulbs, like Edison bulbs that give off a glow of personified heat (and that are in right now), or soft lighting like a shaded lamp or a whimsical string of lights. Alternatively, think fire (not an out of control fire!)– a flickering of a few candles with calming or aromatic scents, or a fireplace during chilly nights, or even a fire pit in the backyard.
Sink Into Softness
Adding plush blankets or cable-knit throws to your not-so-soft couch are easy, affordable ways to add the spirit of hygge to your living room. Lay a down-filled duvet on your bed. Sink into softness and comfort, and while you're at it, toss a few throw pillows into the mix!
Comforting Kitchen
We all know that comfort is a thing, and it totally fits into a hygge lifestyle, but how do you add coziness to an area of the home that so often has stainless steel appliances, a knives, and hard countertops? A beautiful bouquet in the center of the kitchen table is certainly lovely. Having a coffee or tea station, a reminder (and means to get) a common, comforting drink. Have a functioning vintage appliance like an old oven in your kitchen to add a touch of charm.
Nooks & Crannies
Think of sweet retreats, little places to escape to within your home– a little library, a reading nook or a quaint breakfast nook even. Yours could be a window seat with a view, a patio swing, or a front porch chair. Create a simple peaceful place.
Treasures
Keep the clutter to a minimum; it's difficult to feel cozy when you're surrounded by piles and messes and junk. Instead, decorate with items that have purpose to you. Maybe you found a little antique object you adore or have a few items that were given to you be a dear friend or family member that have significance to you. Display those treasures rather than tucking them out of sight.
Laughter & Love
Surround yourself with people who make moments turn into memories that you'll remember as comforting and special. Think sitting around that fire pit laughing and making s'mores, or playing dominoes, cards or board games at the kitchen table or around the coffee table. Think laying in your warm bed next with your spouse when your little ones trod in on a Saturday morning and join you. Because what is more hygge than endearing moments filled with love; what is more comforting than love?
What is it that brings about the feeling that where you are at the moment is comforting, cozy, special or charming in your home? What is hygge to you? Tell us in the comments!
(Visited 70 times, 1 visits today)