There is plenty to see and do in and around Bryan / College Station, Texas, during the holiday season. Whether you're a student on winter break at Texas A&M or a family living in Brazos County, these Top 10 events are sure to put you in the holiday spirit year after year!
Top 10 Christmas and Holiday Things to Do around BCS:
+
Santa's Wonderland – 
The Texas version of the North Pole. Take a hayride or a carriage tour through millions of lights while sipping hot chocolate. Grab a funnel cake and listen to live music, or get some Christmas gift shopping in
Santa's Town
.
When: Santa's Wonderland is open from around the second week of November through New Years Day!
Where: This Texas tradition is located at 18898 Hwy 6 South in College Station.
Tip: Take a warm, cozy blanket, and don't forget to take a selfie in the giant snowglobe! It gets busier and more crowded the closer to Christmas, so get there early during weekend days (they open at 3pm on weekends)!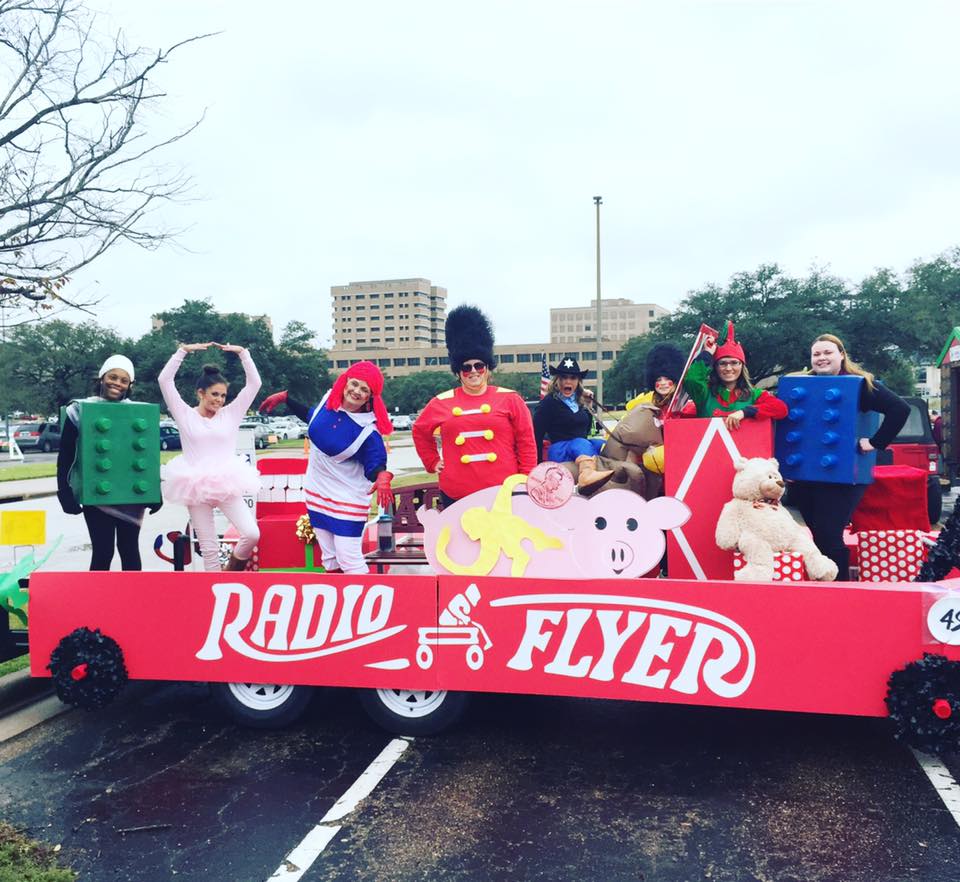 + Annual BCS Christmas Parade – This year marked the 90th Annual Bryan / College Station Parade (we won Judge's Award this year!). Every year this Christmas parade has a different theme and every year it is a blast whether you are watching the floats and bands go by, or are participating in it!
When: The B/CS Christmas Parade usually passes by on a Sunday in the few days of December.
Where: Typically the parade starts out in Parking Lot 50 and heads east on University Drive to Texas Avenue before ending in Sulphur Springs Road in Bryan.
Tip: Dress warm and see if you can guess winners for the different categories!
+ Downtown Bryan Christmas Parade – The Downtown Bryan Christmas Parade is a wonderful event for everyone! There is music, colorful floats and ends with Jolly Old Saint Nick himself! There are vendors and shops nearby to enjoy during the parade lined up along Main Street.
When: This parade usually occurs during the second week of December. The parade starts at 5:30 p.m.!
Where: The route starts at 24th and Bryan Street and heads south to 28th before ending on Main Street.
Tip: Get there EARLY if you want to find a parking spot and stay til the end to see Santa Claus!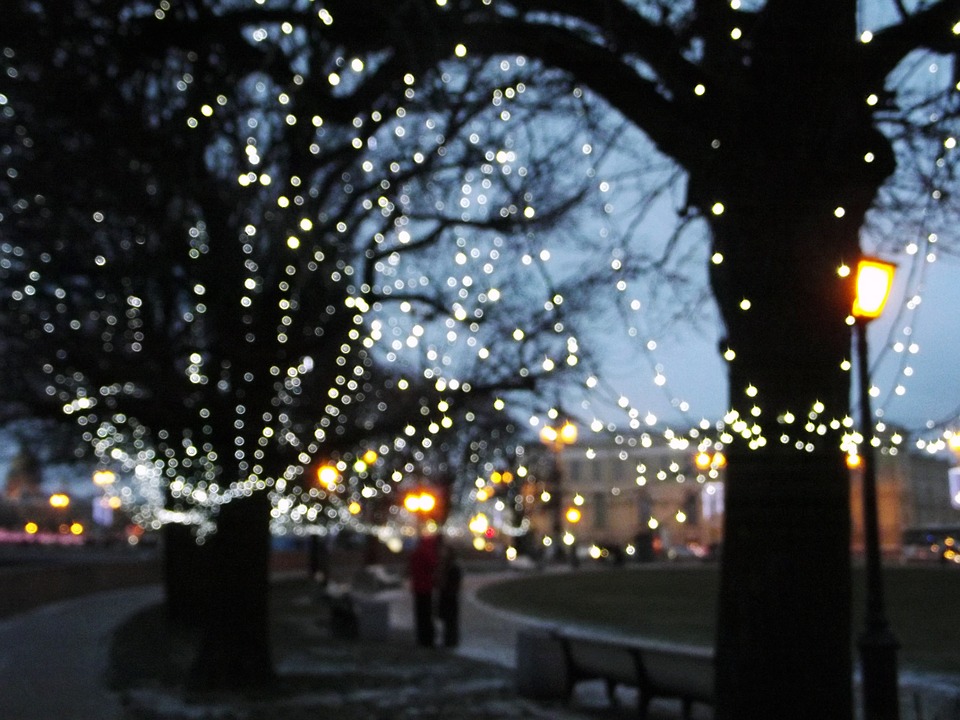 + Annual Lighting of Downtown (Lights On!) – This event kicks off the holidays in Bryan / College Station and is a family favorite! Get photos with Santa, treats and hot cocoa, and fun for the kids like bounce houses.
When: The Lighting of Downtown takes place annually about a week before Thanksgiving. Festivities start in the evening around 6 p.m. and end at 8 p.m.
Where: Downtown Bryan, of course, near the Palace Theater.
Tip: Get pictures with Santa and you'll have plenty of time to have them made into Christmas cards before December!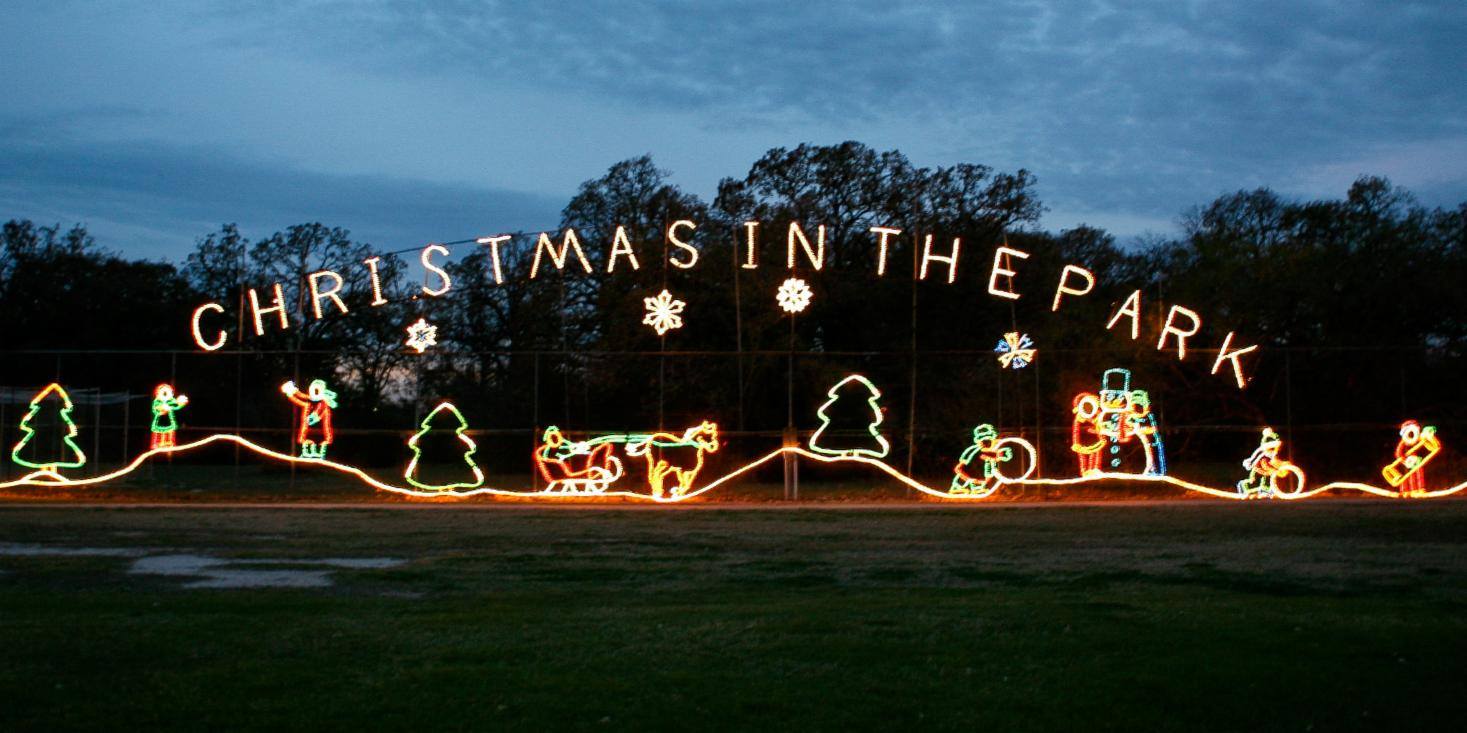 + Stroll through Central Park – Not New York! Stephen C. Beachy Central Park in College Station has more than 1 million lights on display durinf the holiday season!
When: The lights are on display in the evenings for all to see from 6-11 p.m. until January 1st. They are typically lit up for the first time during the first few days of December.
Where: 1000 Krenek Tap Road in College Station.
Tip: Take pictures just before the sun fully sets to get the best photos!

+ Holiday Magic by City of Bryan Parks & Rec at Sue Haswell Memorial Park – Holiday Magic comes to town and is a great event for children of all ages! Come out and play in REAL snow, see Santa, and sip hot chocolate!
When: This event takes place at the beginning of December.
Where: Sue Haswell Memorial Park.
Tip: Take the free shuttle from Blinn to the park!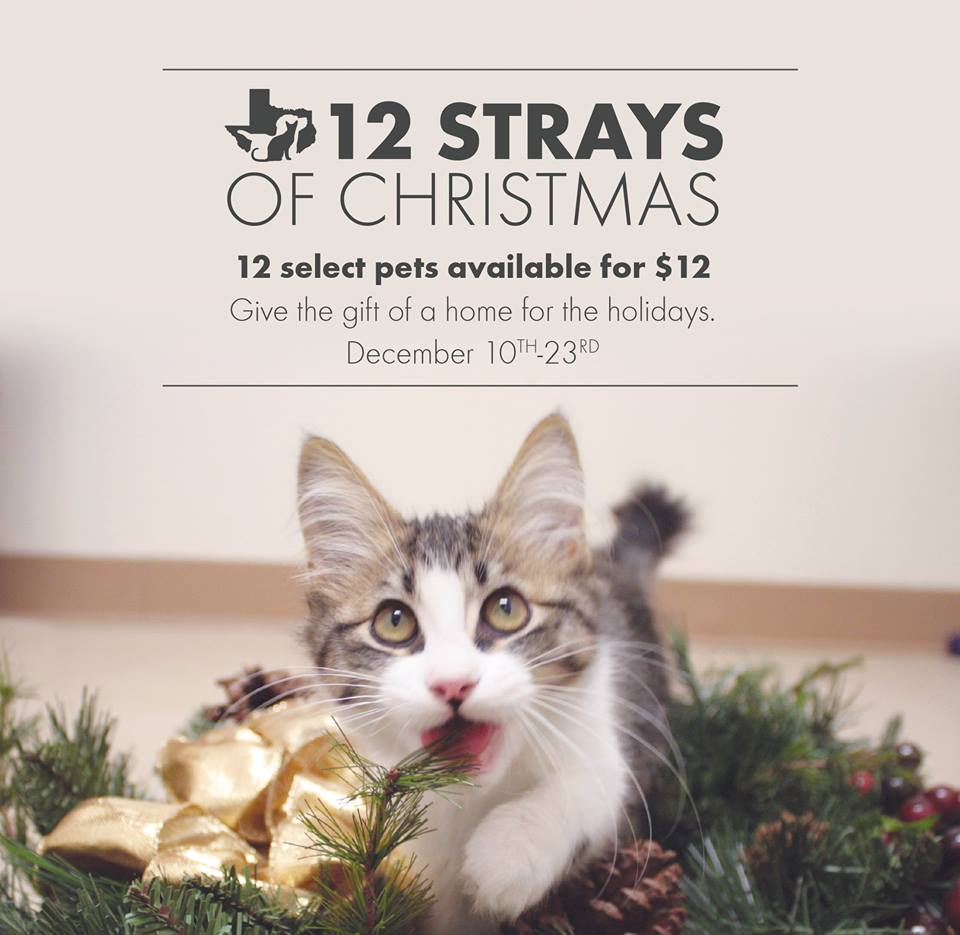 + 12 Strays of Christmas (Aggieland Humane Society) & the Bryan Animal Center Christmas Special – Say Meowy Christmas to a sweet dog or cat looking for a loving home this holiday season at Aggieland Humane Society or the Bryan Animal Center. These pets would love a family and a home for Christmas!
When: During December the shelters offer specials on their adoptables to help find them all a forever home.
Where: Aggieland Humane Society and the Bryan Animal Center.
Tip: Donate to these great causes! Your heart won't regret it!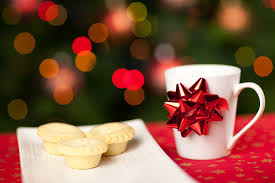 + Breakfast with Santa – Both the City of Bryan and the City of College Station have breakfast with Santa events. At the College Station annual event, children under 15 receive a gift from Santa, get a nice warm breakfast, and can play and participate in activities like face painting. At the Bryan breakfast with Santa, kids can enjoy more than breakfast, too! There are crafts, cocoa, cookies, and photos with Santa. Get more details on both events on the cities's sites.
When: College Station's occurs early in December, whereas the Bryan event occurs mid-December.
Where: College Station's Breakfast with Santa is held at the Lincoln Recreation Center. The Bryan Breakfast with Santa is held at the Neal Recreation Center.
Tip: The Bryan event costs $5 for non-NRC members, and is free to members.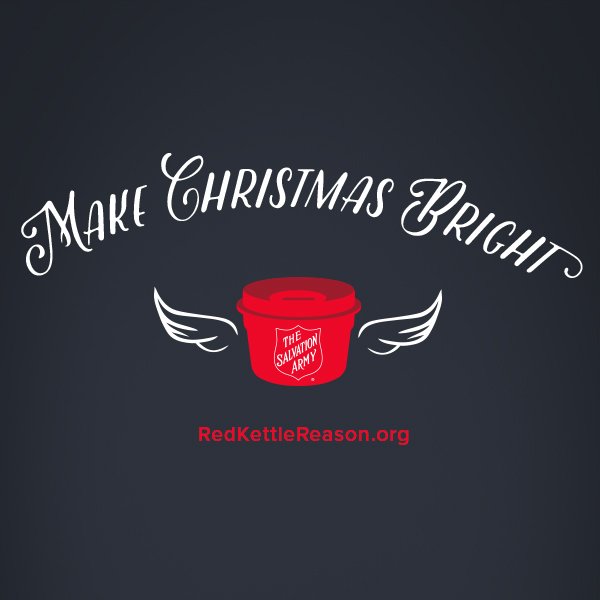 + Be a bellringer for Salvation Army of Brazos County – Become a bellringer for few days (or a few evenings!) for the Salvation Army of Brazos County. It is humbling work and the money donated goes to a great cause. It feels great to give back in the midst of all the holiday madness.
When: November through December!
Where: Sign up at 2506 Cavitt Avenue in Bryan (take two forms of ID).
Tip: Bellringers get paid to help raise money, so you can earn some extra cash to buy gifts this season.
+ The Nutcracker Ballet – There are two Nutcracker performances in B/CS annually: The Annual Nutcracker Storytime Ballet in Bryan and the Ballet Brazos holds their annual full-length performance at A&M.
When: The storytime ballet event takes place during the first or second week of December every year. And the Ballet Brazos event occurs during the first week of December.
Where: Storytime Ballet is held at the Clara B. Mounce Library in Bryan, on the second floor, and the Ballet Brazos performance is on the 2nd floor of Rudder Auditorium at Texas A&M University.
Tip: The storytime ballet performances are short, so they are great for even toddlers!
You can make your own sweet holiday memories by driving through neighborhoods to see the lights, baking together, or visiting a Christmas Eve church or mass service, too. Did we leave off your favorite local Christmas or holiday thing to do? Tell us!
(Visited 140 times, 3 visits today)